Are you looking for a new way to demonstrate digital entrepreneurship skills for yourself, or your students? Look no further than our new micro-credentials program. Eight different skill badges lead to the new Digital Entrepreneurship Level 1 Master certification.
We use badgr to award and issue badges, which can then be shared on LinkedIn and all your favorite social places.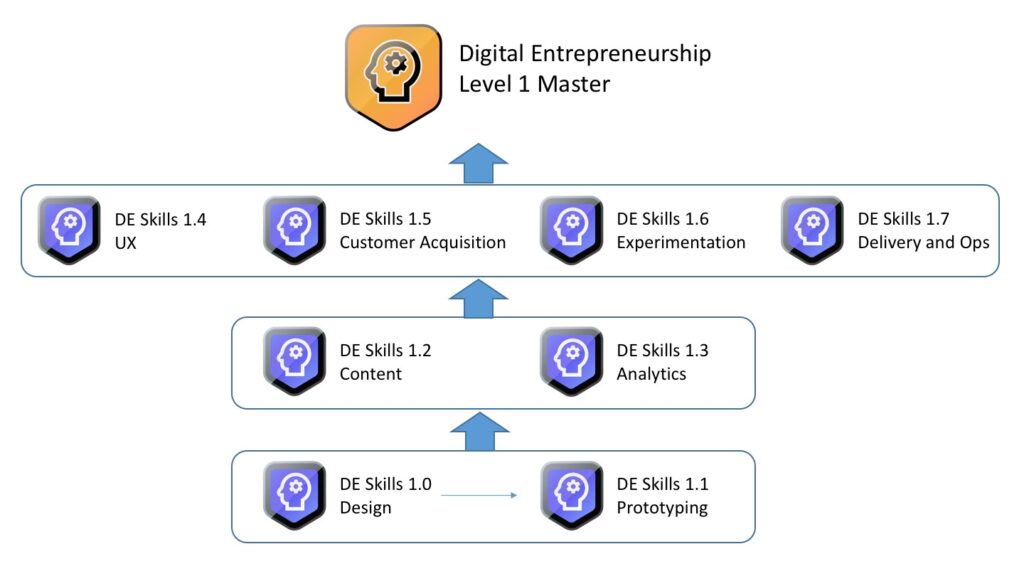 If you might benefit from Digital Entrepreneurship micro-credentials at your institution, university, or business, please contact us for more information about how to participate.